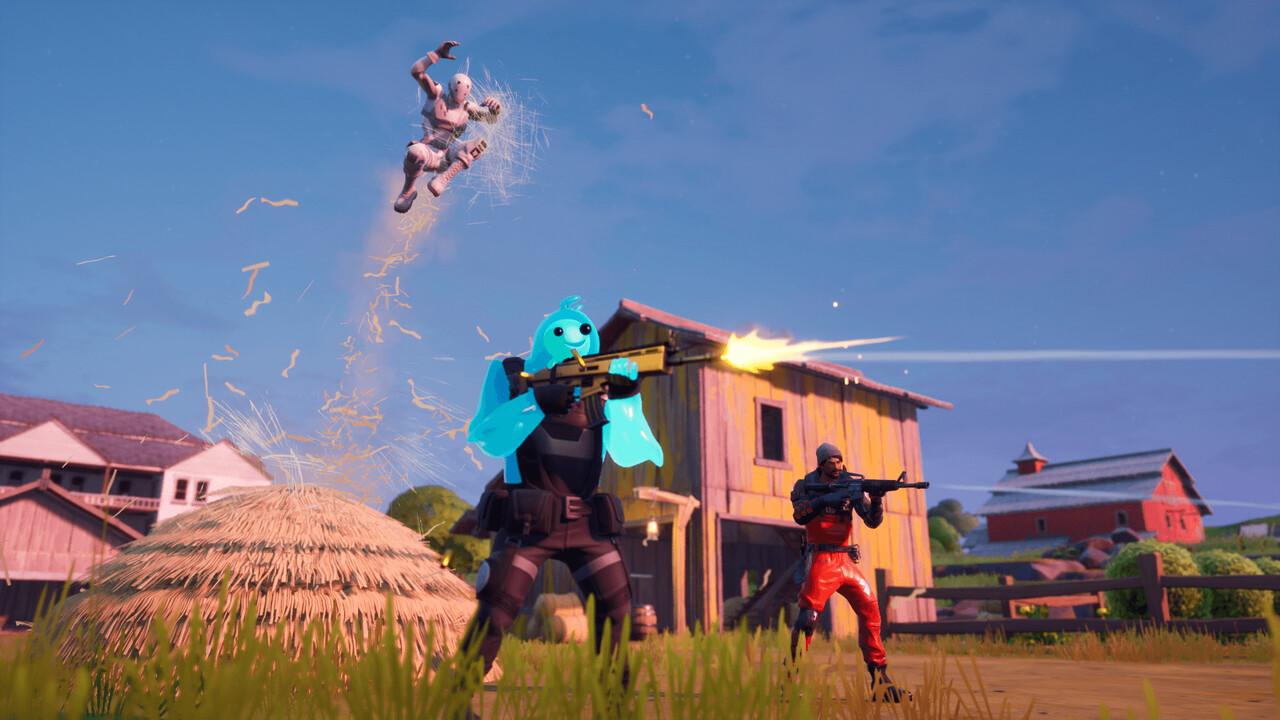 Epic Games brings a breath of fresh air to the Battle Royale shooter Fortnite. Chapter 2 brings a new world of play, in which the element of water also plays a major role in gameplay. There are also more ways to help fellow players and, according to the developers, less grind on the new Battle Pass.
Fortnite disappeared in a black hole
Cleverly, Epic Games has combined any preparation of their own game servers for the new chapter with a spiked marketing gag: Fortnite has been offline for nearly two days since Sunday night. In the game as well as on the official website or media channels players only saw the animation of a black hole. Since this was done without announcement, followed by wild speculation about the future of the popular game and corresponding headlines in the tabloid media.
A new chapter with a lot of water
Today, Epic Games has put an end to hysteria and explained that there is a new beginning behind everything. Fortnite Chapter 2 adds new content and gameplay customization. In the center is a new island with 13 new locations and much more water including a large reservoir. The element of water plays a more important role anyway than before, because in addition to the swimming motor boats and the opportunity to fish for loot are introduced.
Material for new strategies in the fight against the competitors also provide hiding places such as haystacks and dumpsters, which can be used for surprise attacks. Some barrels or entire petrol stations can be exploded with targeted bombardment.
In the area of ​​defense, there are now more ways to support your own team. Wounded comrades can be brought to safety on their own shoulders or can be healed with the bandage bazooka from afar. In general, the arsenal has been revised. In addition, shooting irons can be upgraded with the new workbench.
Epic promises less grinding on the Battle Pass
With Fortnite Chapter 2 – Season 1, there is also a new Battle Pass selling exclusive cosmetic content that is not necessary for the otherwise free game. The objects must first be unlocked via missions, but this should now be possible with less time spent by a new points system. Experience points can now also be collected, for example, by simply opening chests.