Recently, normal cigarette smoking has decreased while electronic cigarette use has increased, especially in European and North American countries. 80 percent of high school students in the United States increased the use of electronic cigarettes, while the increase in middle school students was announced as 50 percent. In this case, e-cigarette is said to be one of the first companies that come to mind JuulIt is possible to say that there is a lot of work. You can find out how such a responsibility is placed on Juul in the following article.
On November 28, 2018, the Wall Street Journal reported that Altria Group, owner of Marlboro cigarettes, was negotiating a 35 percent stake in Juul. Although the details of the deal are still emerging, investing in Juul has opened a window to the rapidly expanding but increasingly controversial e-cigarette market in Altria. Altria Group, 35.8 percent of the company's shares with an investment of $ 12.8 billion.
Juul may be a three-year-old company based in San Francisco, but after this investment the company's valuation has reached $ 38 billion. Juul saw $ 1.8 billion in retail sales of about three quarters of the non-traditional cigarette products market. The popularity of the product has also increased significantly over three years.
So, what is the secret of Juul, who achieved such a success in a short time? To do this, we first need to mention some information about the company.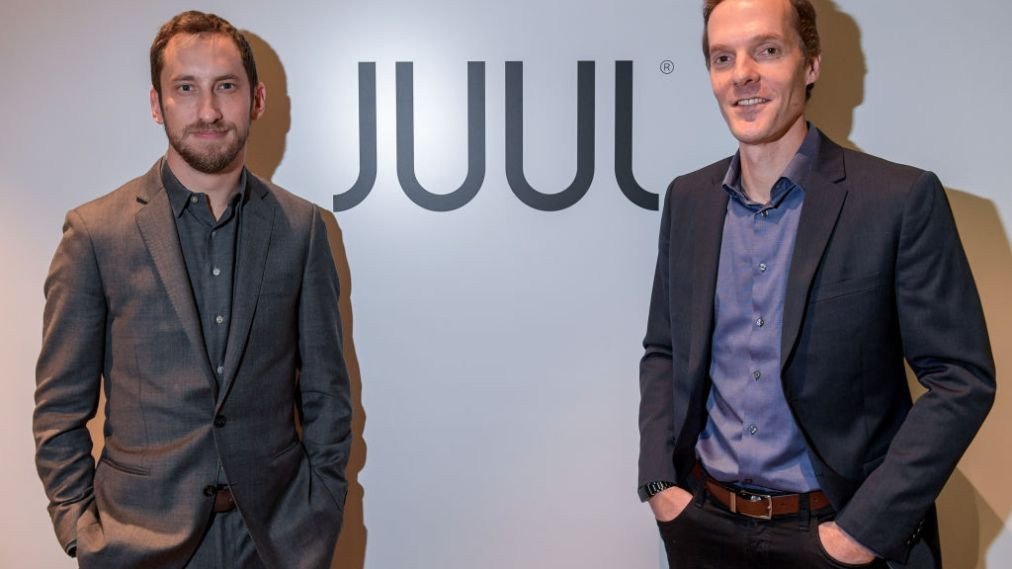 What is Juul?
Juul is a vaporizer manufacturer based in San Francisco in 2017 Pax Labs Produced by. Graduated from the design program at Stanford University in 2007 James Monsees and Adam Bowen Pax, which was brought to life by Ploom, was previously called Ploom. According to Crunchbase, Fidelity Investment received $ 106.1 million in four rounds of financing. Inch. According to the magazine, Pax's sales growth in the two years preceding 2015 was recorded as 200 percent and 500,000 vaporizers were sold.
Juul was introduced as a product in 2015, using a special blend of nicotine developed by the Juul team. According to Bowen, Juul is more prominent than similar products on the market because it contains 10 times more nicotine than other e-cigarettes. Bowen says the idea behind the mix is ​​to eliminate the need for smokers to return to smoking after an unsatisfactory experience with vaping.
Juul is becoming a separate company
When Juul sales started, Pax Labs split the division and launched a separate company. Pax CEO Tyler Goldman he managed the new company but left in 2017. President of former yogurt maker Chobani Kevin Burns is the new CEO It was. Monsees is the company's chief product officer and Bowen is the company's chief technology officer. Although Vaping devices are designed for tobacco products, it is possible to say that the devices developed by Pax have also become popular among cannabis users. At this point, however, it is worth mentioning that cannabis is used medically in the USA.
Government restriction on Juul ads
Juul was faced with various regulations by the government. Health experts and government officials criticized the advertising of Juul products. Because Juul's advertising campaigns have been likened to advertisements for tobacco companies targeting young users to attract customers for many years. On November 13, 2018, Juul announced that it would limit Facebook and Instagram accounts for younger users.
According to company officials, more than 99 percent of all Juul-related social media content is generated by third-party users and companies. A study by CNN on December 17, 2018 revealed that Juul paid to social media organizations to review their products on Instagram and YouTube. The program was then suspended and ended on October 31, 2018.
On 13 November 2018, Juul announced that it would stop selling its products at more than 90,000 retail stores. Juul users now have to show documents to prove their age. In the video below you can see how the age check is done.
Smoking habits are changing with Juul
As a result, although Juul is an electronic cigarette, it is actually trying to prevent users from smoking. Nicotine from normal cigarettes reduces significantly and helps to quit, albeit slowly. For example; Altria has a 45 percent stake in Cronos for $ 1.8 billion, and both investments have emerged as cigarette sales have fallen faster than expected. As a result, Juul brought a different dimension to his smoking habit, and if he continues to do so, he seems to be even more successful.
Image Source: Deposit Photos