Google's web search contains a bug that allows simple manipulation to display almost any information about the knowledge graph or the oneboxes on the results page – even if they have little to do with the search term. Incorrect information can thus be distributed even easier.
Google sometimes goes to great lengths to help users quickly find the answers to any questions. The information from these sources is processed by various algorithms, and automatic pre-release verification should ensure the correctness of the content provided.
However, with the bug that has come to the public's attention, it is possible to manipulate search results in a single parameter to display information that has little or nothing in common with what you are looking for.
Result adjustment for everyone
Performing the manipulation is very simple: Using the split function of the side boxes, a URL to the result of the knowledge graph is displayed. This entered in a browser window reveals the required ID, which can be found after the entry "kgmid" and which has to be appended just after the URL of the output of the search. Subsequently, Fozzie Bär becomes President of the United States of America.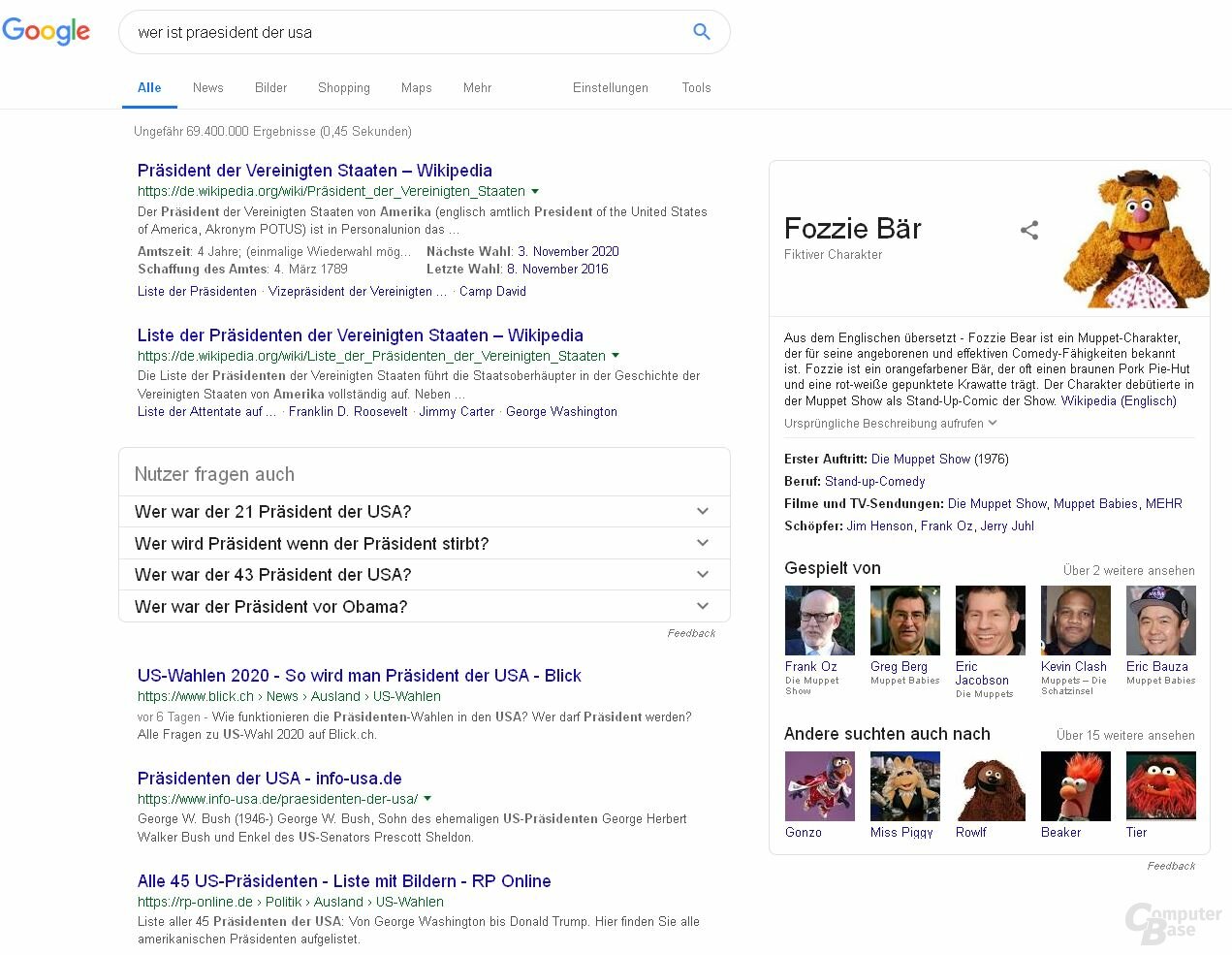 Devastating effect
Of course, this manipulation is to be considered exaggerated, because it should be assumed that everyone recognizes the wrong representation immediately. However, there may be situations in which differentiation becomes much more difficult for the layman – and here the danger must be sought. Many users blindly trust search engines and will not always verify the result.
Unmated for three years
In addition, the bug Google has been known for more than three years, but now only attracts media attention. This raises the legitimate question as to how far this has been used in the past to change search results. Let's hope that Google takes care of this mistake. Hardly anything could harm the company more than if credibility in the results of its search engine would decrease among users.