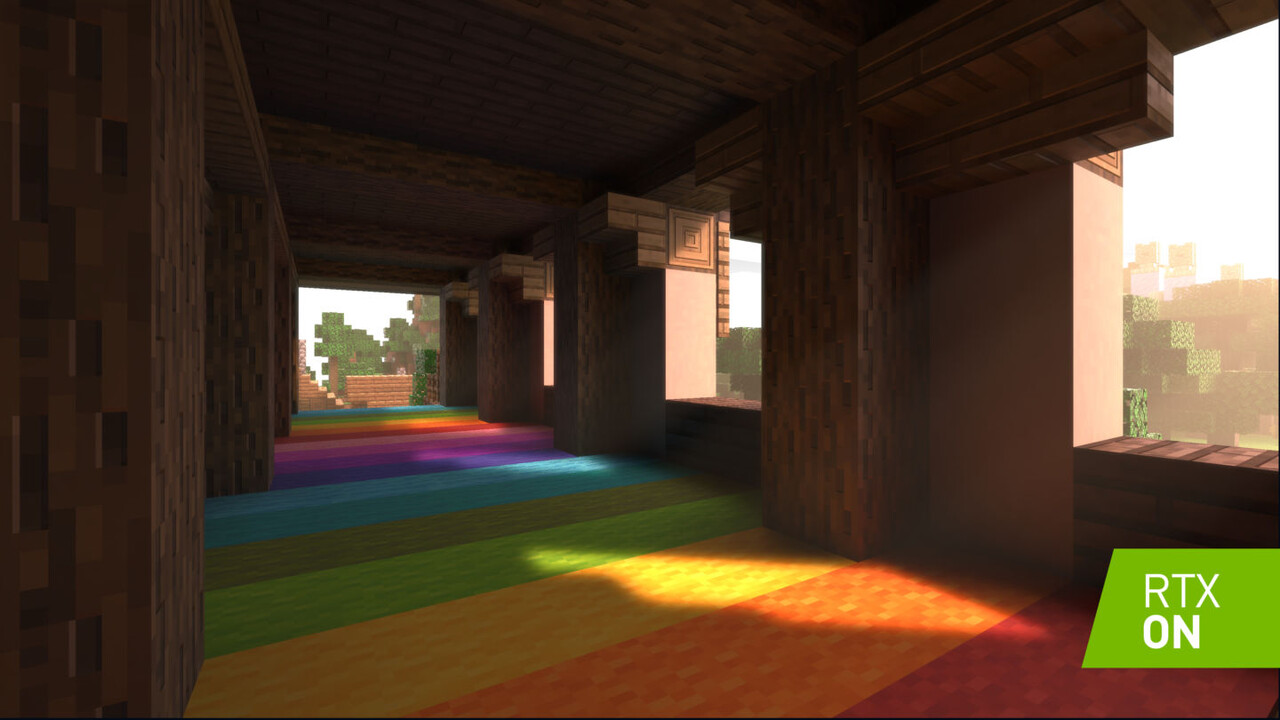 In keeping with the start of Gamescom 2019 this week, Microsoft has announced a graphics update for Minecraft. In collaboration with Nvidia, the game will in the future support raytracing on Nvidia's RTX graphics cards and Windows 10.
Minecraft will rely on path tracing, which will reduce hardware requirements as it is a simplified form of raytracing. In a video and screenshots Nvidia shows the same scenes with and without raytracing. If almost all lighting in the block landscape was missing beforehand, with activated raytracing, it is easy to see the rays of light passing through the openings that illuminate the caves, corridors and rooms. Even the light emanating from the lava in the game should provide a realistic illumination thanks to ray tracing. In a gold block, for example, raytracing will reflect the environment in the future, while in the normal Minecraft version, it is simply a yellow stone.
Free update without release date
The Raytracing update for Minecraft will be offered free of charge, but limited to the PC version, as a GeForce RTX is required. When exactly the update is offered for download, however, Microsoft and Nvidia have not revealed to the announcement.
Set "Super Duper Graphics Pack" a week ago
Just last week, the developer Mojang had announced that he would not work on the graphic update named "Super Duper Graphics Pack" announced two years ago and that he had stopped the development. In addition to a more realistic lighting and improved shadows, this update should also provide support for the UHD resolution on the Xbox One X. The implementation of such a comprehensive graphics update is technically too demanding for most of the platforms where Minecraft is currently being played, said Mojang.