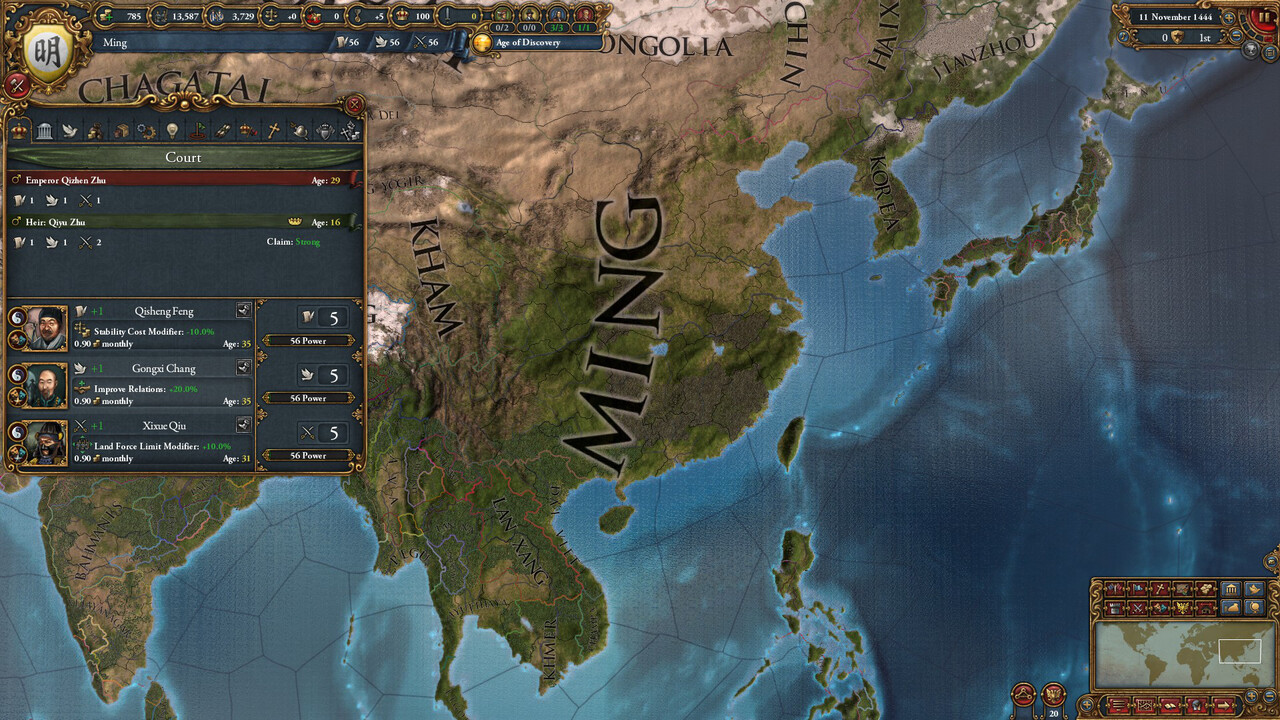 Paradox's complex and long-lasting 4X strategy games are expanded with daunting amounts of DLCs. At the same time, the entire industry is moving more and more towards subscription models. Consequently, Paradox is now testing one to gain initial experience.
Unlike Microsoft, EA or Ubisoft, Paradox will not grant access to all of their own games for a monthly fee, but only one. With recurring payment, the seven-year-old Europa Universalis IV is initially offered as a test balloon. Customers will then not only have access to the base game, but also to all published and future DLCs – at least during the subscription period.
For games in which fans can spend hundreds of hours, a DLC flat rate appears potentially attractive in terms of game time and thus the cost per hour. So can the model make sense? At first glance, the publisher is demanding 341.73 euros for all 31 DLCs for Europa Universalis on Steam. Bundles with the most major enhancements are always offered for far less, for example, currently via Humble Bundle.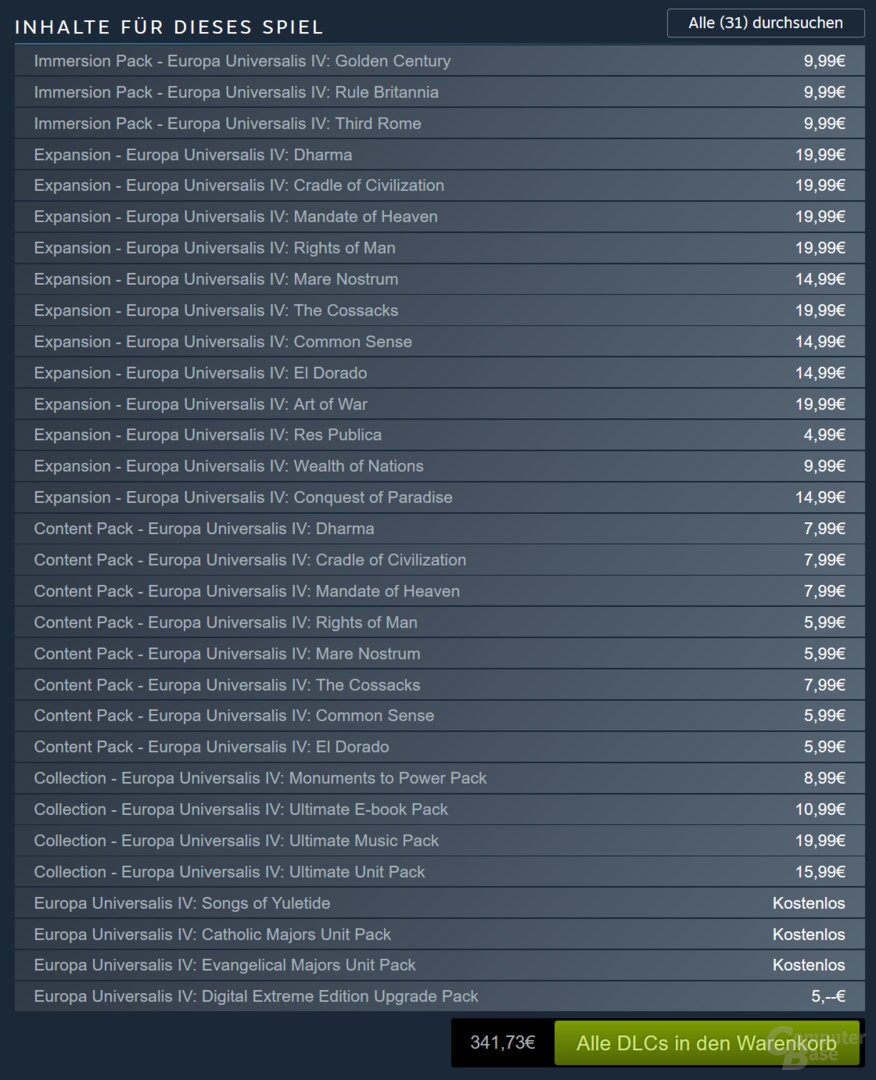 Whether a subscription model is worth it or not is in the stars. The equivalent value depends on the price – without this no concrete conclusions are possible. A range between five and ten euros per month is realistic, with the air becoming thin at the upper end of this spectrum: If there is a choice between two to four months subscription or permanent purchase of the game and the most interesting extensions, the latter option usually wins, provided that the user does not lose interest after a certain period of time or just wants to test it first.
Paradox only wants to determine the price for such a subscription with the test phase. In which areas the publisher thinks is just as unclear as the start date. Initially, only "a limited group of people"Get the opportunity to play Europa Universalis IV by subscription. Everything else decides the interests of those addressed. Paradox makes it clear that the subscription is not intended as a replacement but as an addition to the purchase model and should not replace it.