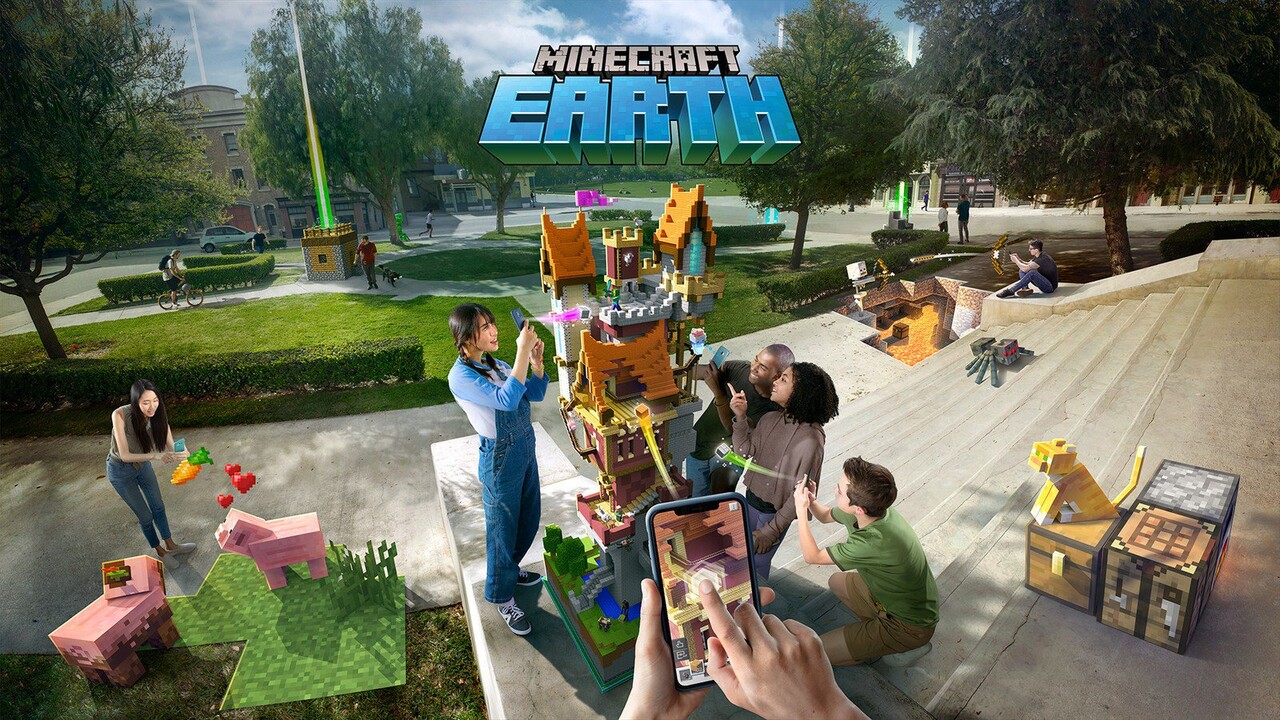 Microsoft has released Minecraft Earth, the augmented reality adaptation of its popular block game Minecraft, as early access today. From now on, the game is available as a free to play title for anyone to download from the App Store on iOS and Google PlayStore.
Already at the IFA 2019 in June of this year, the life-sized AR-Klötzchenwelt could be seen in a first hands-on. The now released Early Access version is available in Germany, Austria and Switzerland and is expected to be available worldwide by the end of the year before the final release will be released in spring 2020.
At the same time as Early Access, Microsoft also released a video that features Minecraft-style security tips for street and public street gaming and has been featured on social media and YouTube for a while.