Subscribers to the music streaming service Apple Music will be able to use the service on American Airlines flights free of charge as of February 1, except that no Wi-Fi package will have to be booked on the plane, apart from the subscription costs.
Apple Music can be used without buying an Internet package on domestic flights within the United States. Anyone who flies from (European) foreign countries to the US and could not book a direct flight to the destination, but relies on a connecting flight within the US, sits with a relatively high probability in an American Airlines aircraft and can take advantage of the new offer.
As a member of the Oneworld alliance, for example, American Airlines is the airline for the connecting flight on flights from British Airways, Cathay Pacific, Finnair, Iberia, Japan Airlines or Qatar Airways. Measured by the fleet, American Airlines is currently the largest airline in the world, the third largest after passengers carried.
Only Viasat participates in the streaming
In order to access Apple Music in the aircraft, travelers must first connect to the aircraft's access point via their end device and can then use the service. However, this is only possible on aircraft with Viasat Internet whose access point home page via the URLs aa.viasat.com or aainflight.com is reachable. On machines equipped with Gogo Internet, as the home page airborne.gogoinflight.com use, the offer is not available. The technology that the aircraft is equipped with can be determined by the SSID, which at Viasat is "AA Inflight" and at Gogo "gogoinflight". Whether the aircraft is equipped with WLAN at all can be viewed on the flight status website.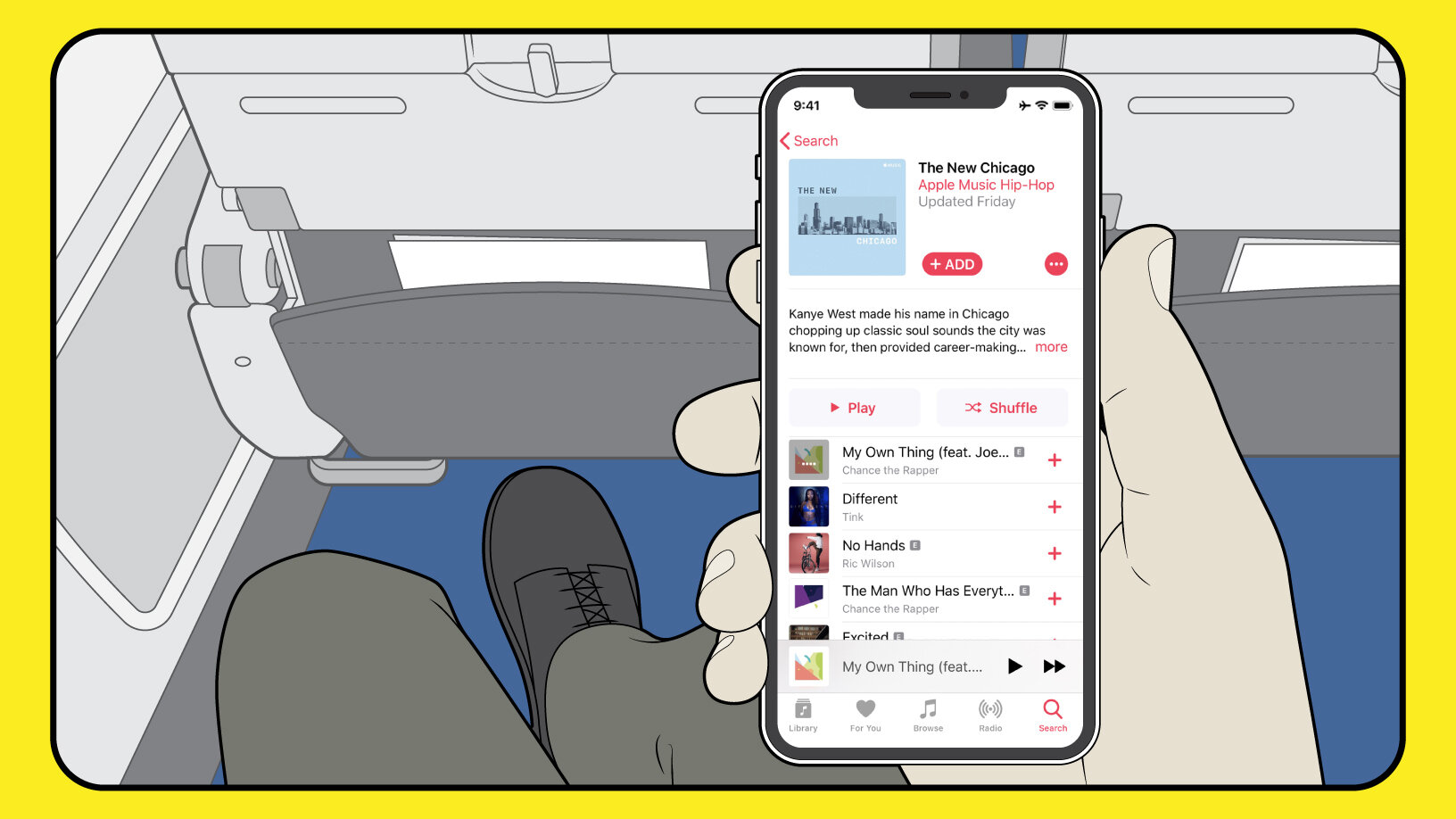 Only for flights within the USA
For flights outside the US, Canada and Mexico, American Airlines relies on Panasonic hardware. Again, the offer is not available. Wi-Fi is available on American flights at US $ 10 or more, and frequent flyers can purchase a monthly subscription for around US $ 50 plus tax. Again, this offer does not apply to flights with Panasonic hardware.