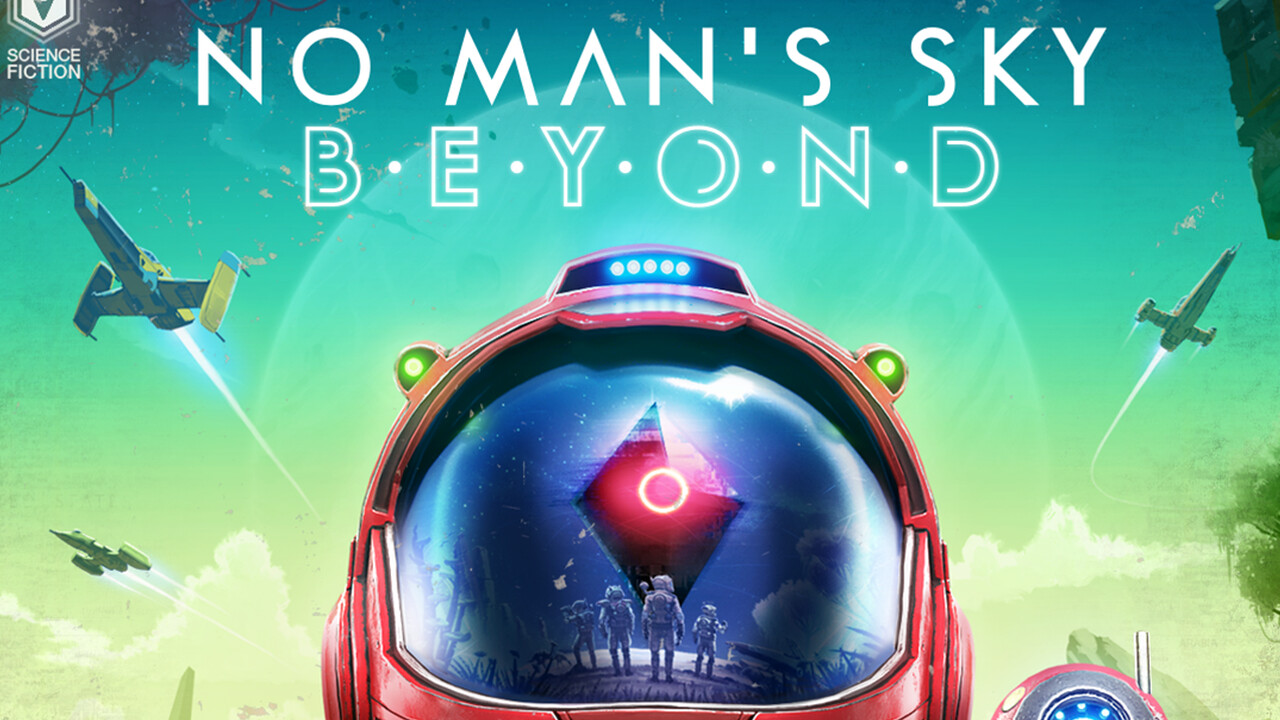 With "Beyond", the next big update for the space exploration game No Man's Sky by Hello Games will be released today. The list of changes with the patch 2.0 is long. Comprehensive VR support as well as the multiplayer mode, which is extended to up to 32 players, are accompanied by various novelties for story and gameplay.
The whole game in Virtual Reality (VR)
VR support is one of the core elements of the Beyond update. Now, according to the developers, the game is "without compromises"In virtual reality. Officially supported are the VR headsets PlayStation VR, Rift and Vive. Integrated VR interfaces and interactions have been integrated. For example, opening the cockpit or harvesting a plant can be done by hand.
It is not just an isolated VR mode with limited scope. Instead, the complete gaming experience of No Man's Sky is now offered from a VR perspective. VR players can experience adventures together with non-VR players and do not have to create a new save, but can continue an existing savegame.
Multiplayer limit increased from 4 to 32 players
Playing together is now also possible in much larger groups. Previously a limit of a maximum of four players, now up to 32 players (PC version) can jointly carry out missions. The focal point for this is the new "social hub" with mission selection via the "Nexus". Character models of other players and their ships including modifications should now be fully mapped. The interaction with other players takes place via (voice) chat, which can be invited into a group for a common game.
More story and easier entry
New story content will also link the storylines around the alien creature Artemis, the anomaly and the "path of the atlas" closer together. Both missions and tutorials have been redesigned to make it easier to get started (especially in VR). The help to find specific resources or for the production of complex technologies should now take the players better by the hand.
Gameplay: Less grinding and tamed aliens
Among the many adjustments to the gameplay are improvements in ship control and fewer interruptions by the planetary watchdogs when mining resources with the mining tool. In addition, much more materials can be transported in the revised inventory. The "grinding" should be reduced by various measures altogether.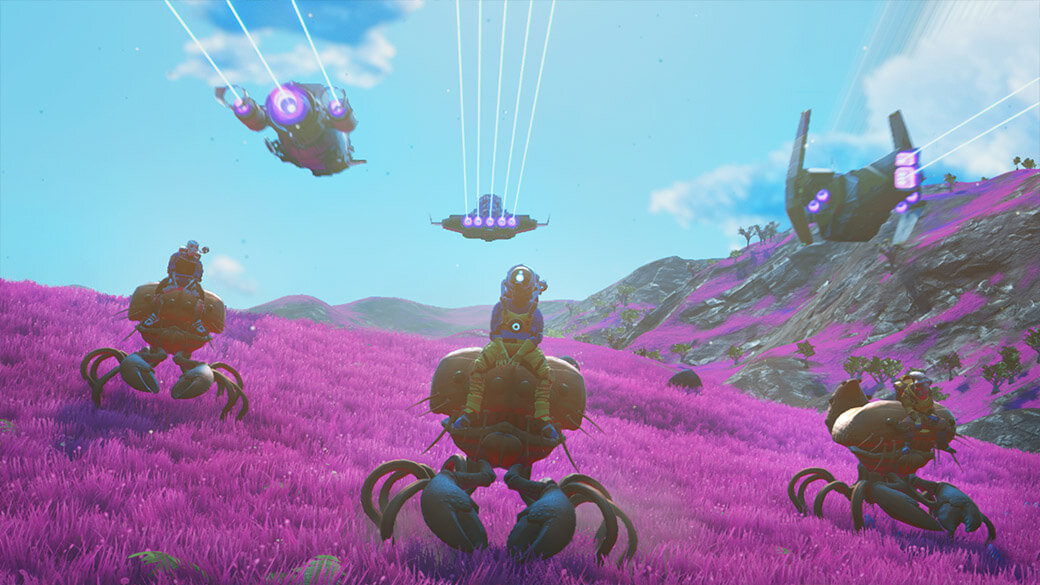 The creatures get more importance on planets, which can be tamed from then on partly with the help of baits and afterwards be used as a mount. Domesticated animals also provide ingredients for some of the "over 300"Cooking recipes, for example in the form of eggs or milk.
More performance for low-end PCs
Hello Games also promises comprehensive optimizations for more performance. In particular, low-performance PCs should thus achieve higher frame rates. Recently, integrated graphics chips from Intel are also supported. Examples of the technical adjustments include more LODs for bases depending on the distance for a higher rendering speed, and on-demand loading of the shaders to reduce load times.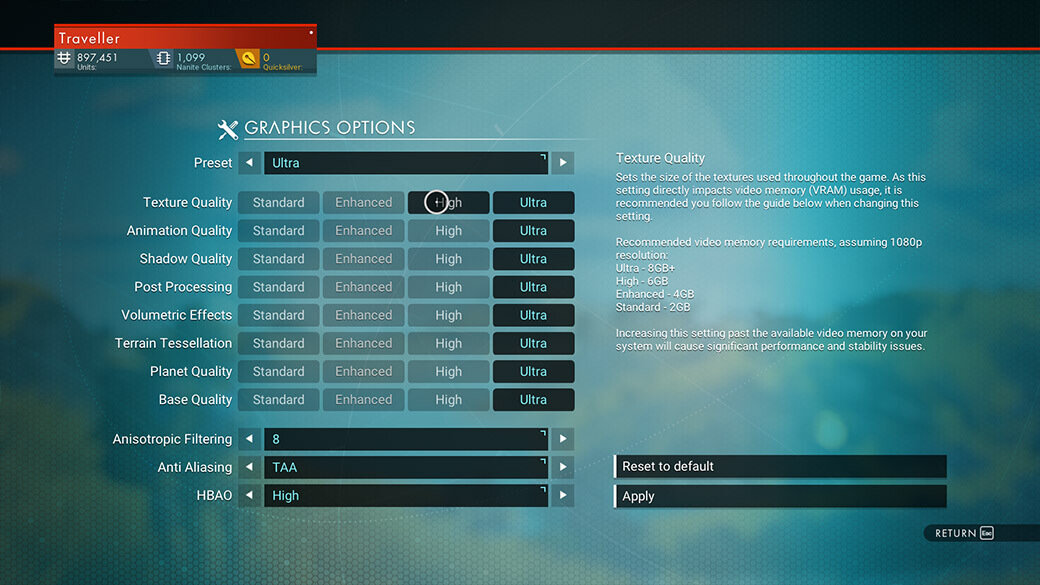 Vulkan instead of OpenGL, more graphics options and an extended controller support are mentioned on top of that.
More dynamics for NPCs
The NPCs, which have remained static in certain places, should be given more dynamism with the Beyond update. These can now also roam the planet and interact with elements of their environment or respond to players' gestures. In addition to 60 new dialogues, previous conversation options and the animations of the NPCs have been revised.
The list of changes is huge
Other new features include a renewed star map and purchasable planet maps, improvements in base construction including new options for power supply (solar cells), polished cockpits spaceships or revisions of the Tech-Trees. The extensive changelog for the Beyond update provides more details in writing and image.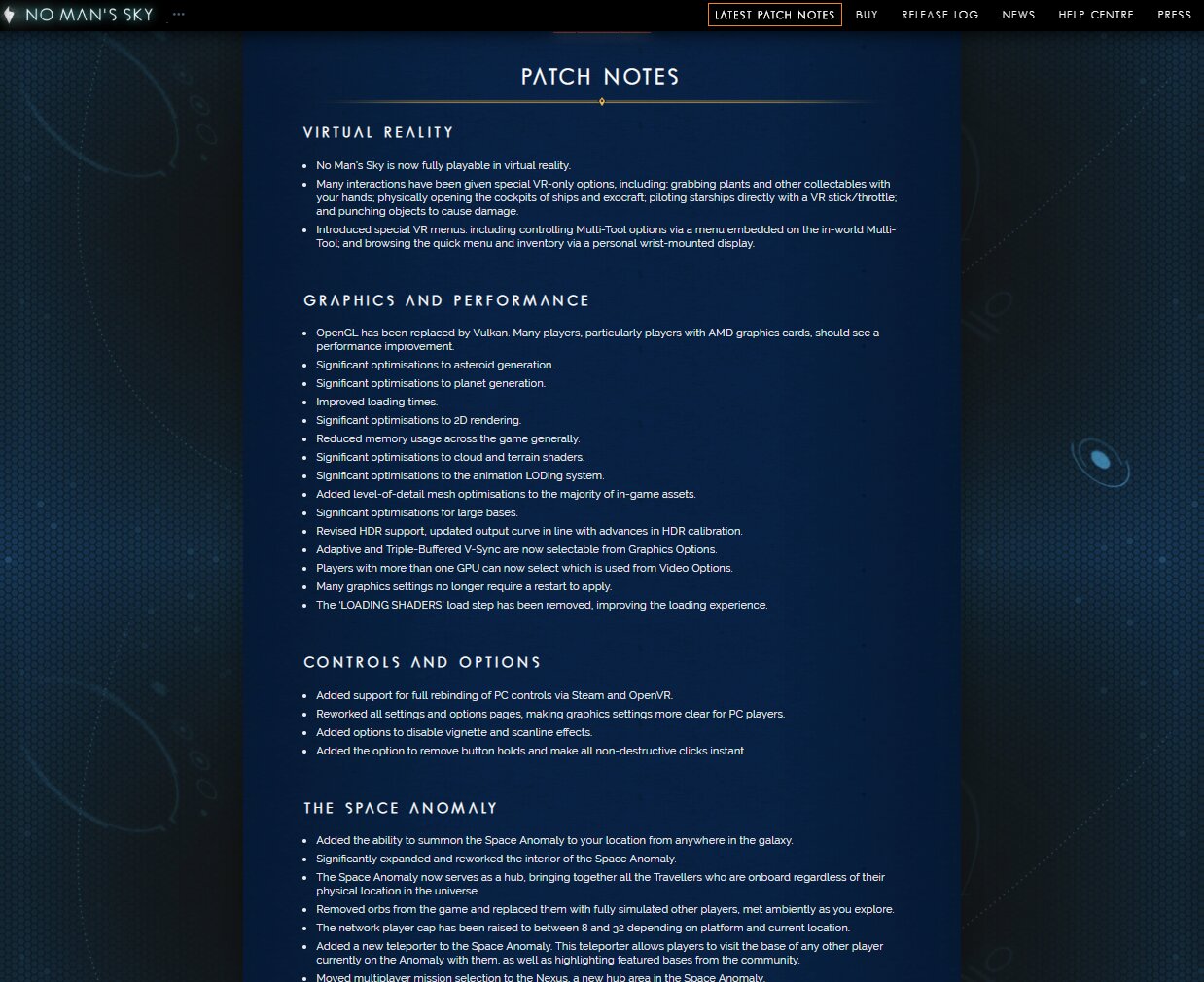 No Man's Sky on offer
The Beyond update is free of charge like all previous extensions and should be available as a download during the day. The game itself is currently available on all platforms for a reduced price. For another week, No Man's Sky will be available on Steam (27.49 euros), GOG (29.99 euros) and the PlayStation Store (19.99 euros) at half price; the Xbox version is only reduced by 30 percent and costs 34.99 euros.
Update 15.08.2019 10:35 clock