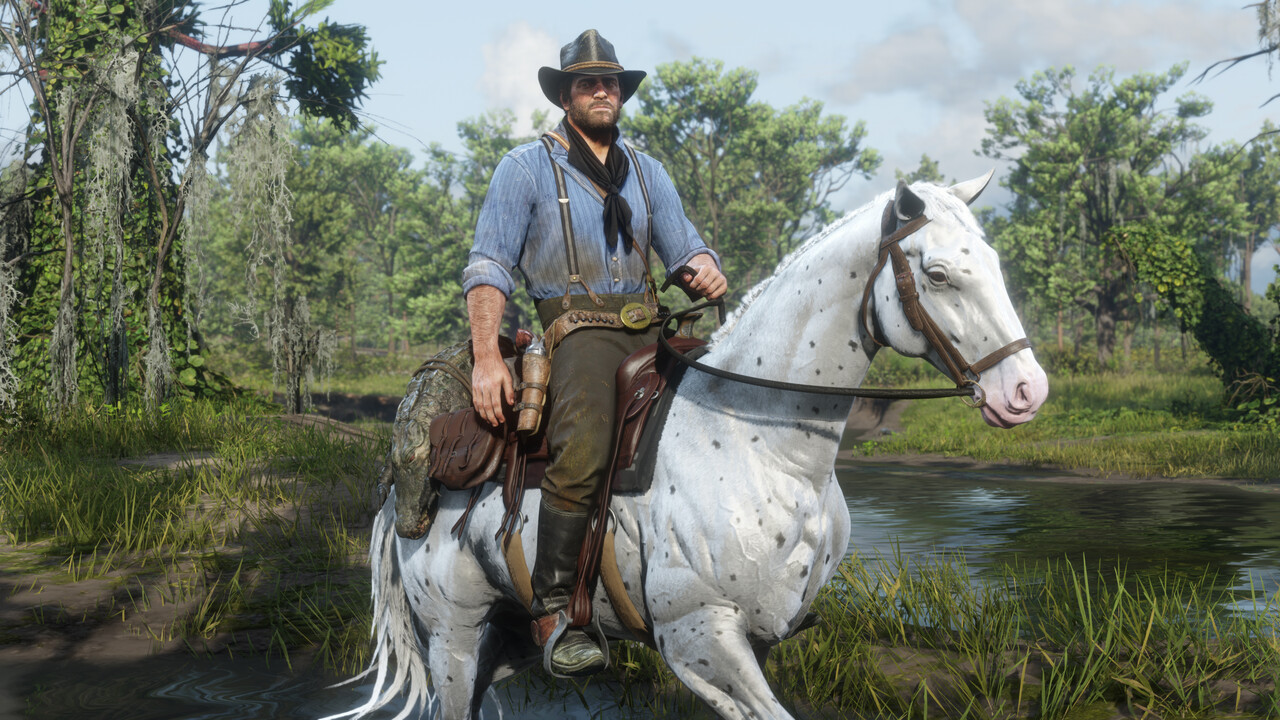 The official system requirements of the coming in November PC version of Red Dead Redemption 2 are moderately. Only the hard disk has to be big. Speculation about the requirements, which proliferated in the past few days, are now no longer required.
At least Rockstar uses Intel's quad-core processor i5-2500K of the Sandy Bridge generation or AMD's Bulldozer FX-6300 with three modules and six threads, which must have eight gigabytes of RAM available. The GTX 770 (2 GB) and Radeon R9 280 also name old mid-range GPUs of 2013, whose performance roughly equals that of a GeForce GTX 1050 Ti.
On the hard drive or SSD, the game occupies 150 gigabytes of space and thus about a third more than on the Xbox One or PlayStation 4. Already the minimum requirements are above the recommended requirements of the last Rockstar title, GTA V.
It must be more GPU performance
In the optimal configuration, the RAM and processor requirements increase only moderately. 12 gigabytes of memory and a Core i7-4770K with four cores and eight threads of the younger Haswell series or a similarly configured Ryzen 5 1500X have to be here. GeForce GTX 1060 and Radeon RX 480 are again current midrange products. However, the game does not seem to be particularly hungry for memory: Although Nvidia does not use three, but six gigabytes of video memory, AMD only uses four instead of eight.
Improvements for the PC
On the PC Red Dead Redemption 2 is technically upgraded. According to Rockstar, in addition to a higher rendering distance, better lighting, ambient occlusion, snow tracks, reflections and higher-resolution shadows can be set. In addition, tree textures are upgraded with tesselation and beautified grass and fur textures. HDR, widescreen resolutions and multi-monitor setups are also supported.
Although there will not be single-player DLCs, Story Mode will receive some new features that should lure to the PC version. These are each two treasure maps, Gang hiding places, three bounty missions, a new mission, four other weapons and other horses, essentially content snippets.