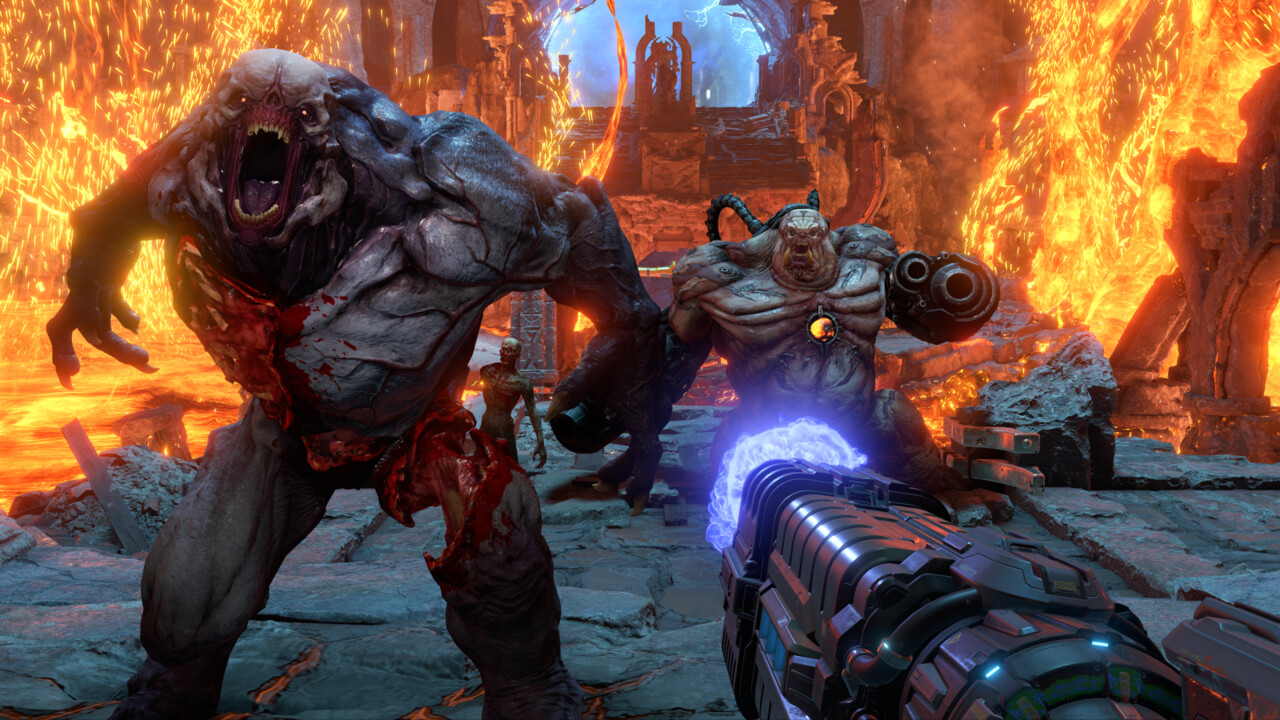 The game Doom Eternal, which was postponed from November 2019 to March 2020, will also not offer real-time ray tracing at the start. The developer has this in an interview with Digital foundry announced. Nothing is likely to change in the short term, because hardly any time has been invested in the topic so far.
The team would have briefly dealt with the topic about a year ago, but then devoted it to the actual game, says Marty Stratton, executive producer behind Doom Eternal. According to Stratton, it was not easy to convince every developer to refrain from ray tracing because it was the "new toy" at the time. But in the end, the function was not decisive to complete the game in the desired high quality and almost within the set time frame.
Doom Eternal is not the first game whose officially announced real-time ray tracing support will not be released until after its release. Most recently, the position in Wolfenstein Youngblood had been postponed by half a year. Before that, the function, which was previously only supported in hardware by Nvidia's GeForce RTX graphics cards, was available right at the start in Control, Call of Duty: Modern Warfare and Metro: Exodus.